Summer 2023
University of Leeds Ladies' Club
University of Leeds Ladies' Club
Monthly Newsletter - August 2023
Dear Ladies,
Welcome to the August edition of the newsletter.
Forthcoming Events for the Autumn term are as follows: -
An informal Coffee Morning will be held at the Lawnswood Arms Hotel at 10.30am on Tuesday 12th September.
As usual, this will be a 'drop-in' session for which there is no charge. Coffee/Tea and other drinks are available to purchase and for those who wish to stay on and have lunch afterwards this also can be purchased, again at own cost.
Further coffee mornings have been booked for Tuesday 10th October, Tuesday 7th November and Tuesday 5th December so do, please, put these dates in your diary.
Harvest Lunch
The traditional Harvest Lunch will be held at the Headingley Golf Club on Wednesday 20th September at 12.30pm for 1.00pm.
The closing date for bookings is Wednesday 13th September and details of the event are shown on the Flyer and booking form attached to the covering email for this newsletter. If you intend to come do book as soon as possible for what is always a very pleasant event and an excellent opportunity to catch up with friends as we start the new academic session.
Martin House Children's Hospice.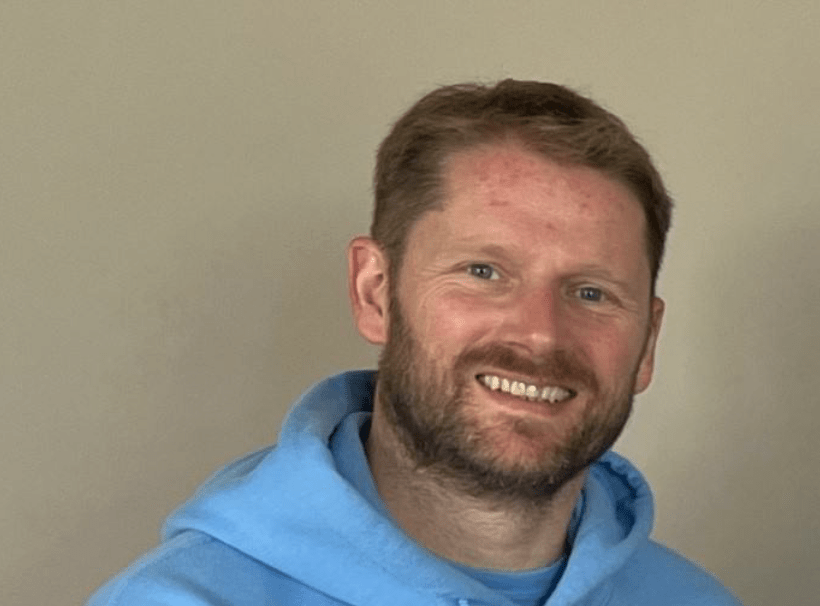 A talk on the work of the Martin House Children's Hospice by Duncan Brownnutt will be held at the Headingley Golf Club on Thursday 19th October at 2pm. This will follow our usual format of tea/coffee and cakes and further details will be sent out in mid-September. Bookings should be made by Wednesday 11th October. So please do put this date in your diary.
A History of Pies.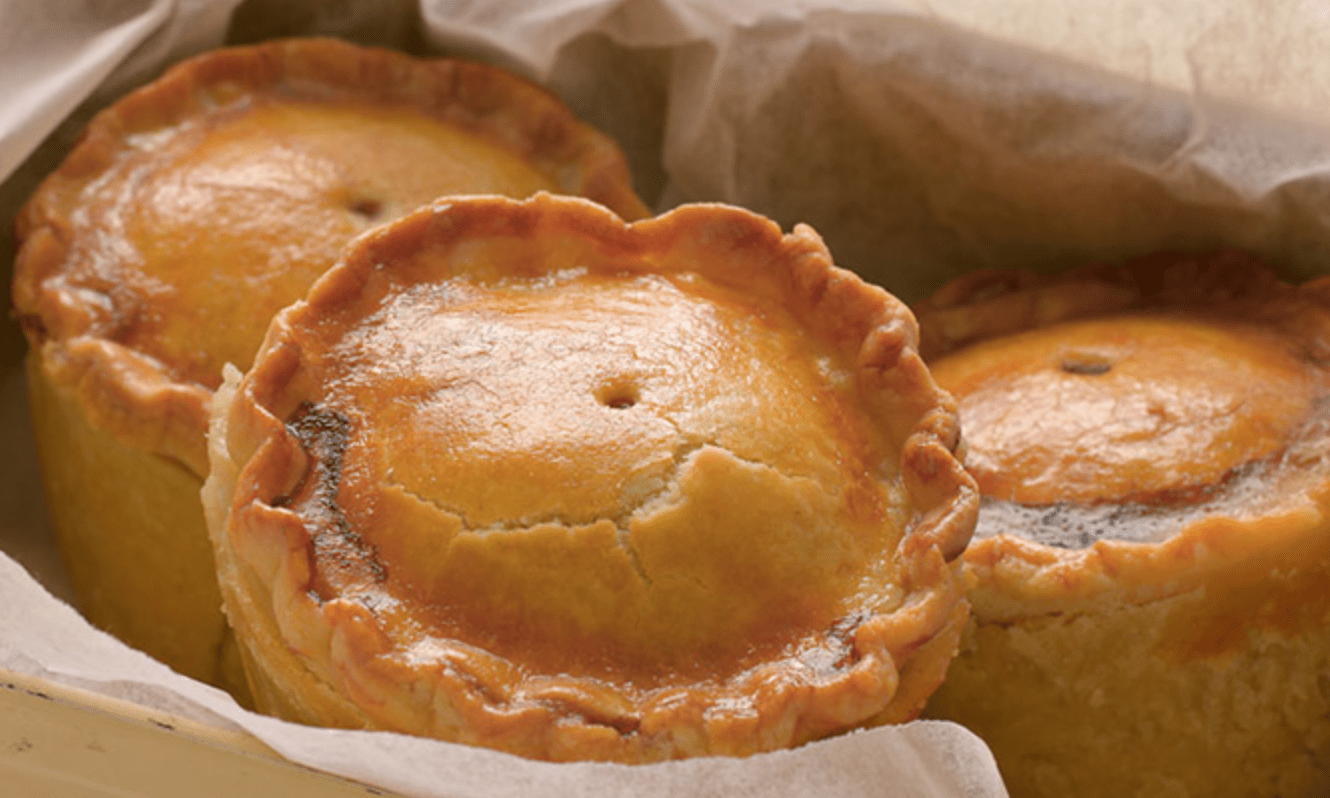 A talk on the History of Pies will be given by Robert Gee (our technical guru!) at the Headingley Golf Club on Thursday 16th November at 2pm. This should prove to be a most interesting and entertaining talk by Robert who has given talks to the Ladies' Club before…..and there is a free Prize draw in which all the prizes are Pies!! Further details will be sent out in October so please put the date in your diary.
******
News of Members
I have not had any new reports about members' illness this month, which is very good news indeed.
I hope that all those who are recuperating from illness or surgery are continuing to make good progress in their recovery and can look forward to a speedy return to normal life.
******
Reports from the Groups
Book Group - Thursday 29th June 2023. From Chris Roy
Our book this month was The Promise by Damon Galgut, set in South Africa and spanning several decades from 1986 to 2017. This book was the Booker Prize winner in 2021. I introduced the novel and I find that always makes it difficult for me to summarise the discussion without being too biased towards my own views.
Galgut uses the story of the Swarts, a white South African family descended from the early Dutch settlers. The book is in four sections, each set around the death of one member of this family approximately ten years apart. Galgut is clearly critical of most, if not all, of South African life and uses characterisation to satirise the lack of any progress or improvement over the years.
Some, like me, had enjoyed the humour of the book, especially the depiction of the characters. Others had not been so enthusiastic finding distracting the constant movement from, e.g., the third person voice of the narrator to the first-person voices of the characters, especially as Galgut has dispensed with the use of speech marks.
Many thanks to Anne for hosting us and providing not only a choice of cakes but also homegrown strawberries. Carole had given her apologies.
There was no meeting scheduled for July for holidays and, sadly, the August meeting was cancelled at the last minute due to illness and other last-minute commitments of the members. The next meeting will be held on Thursday 28th September.
I have not received any reports from other groups, so I am assuming that they have not met, presumably because of holidays but, hopefully, there will be some reports when the session re-commences this month.
******
I hope you have enjoyed reading this newsletter. The next newsletter will be sent out on 30th September/1st October. If you have any items for inclusion in that issue, please could you let me have them by no later than 28th September.
With best wishes,
Carole
Monthly Newsletter - June/July 2023
Below: A member's summer garden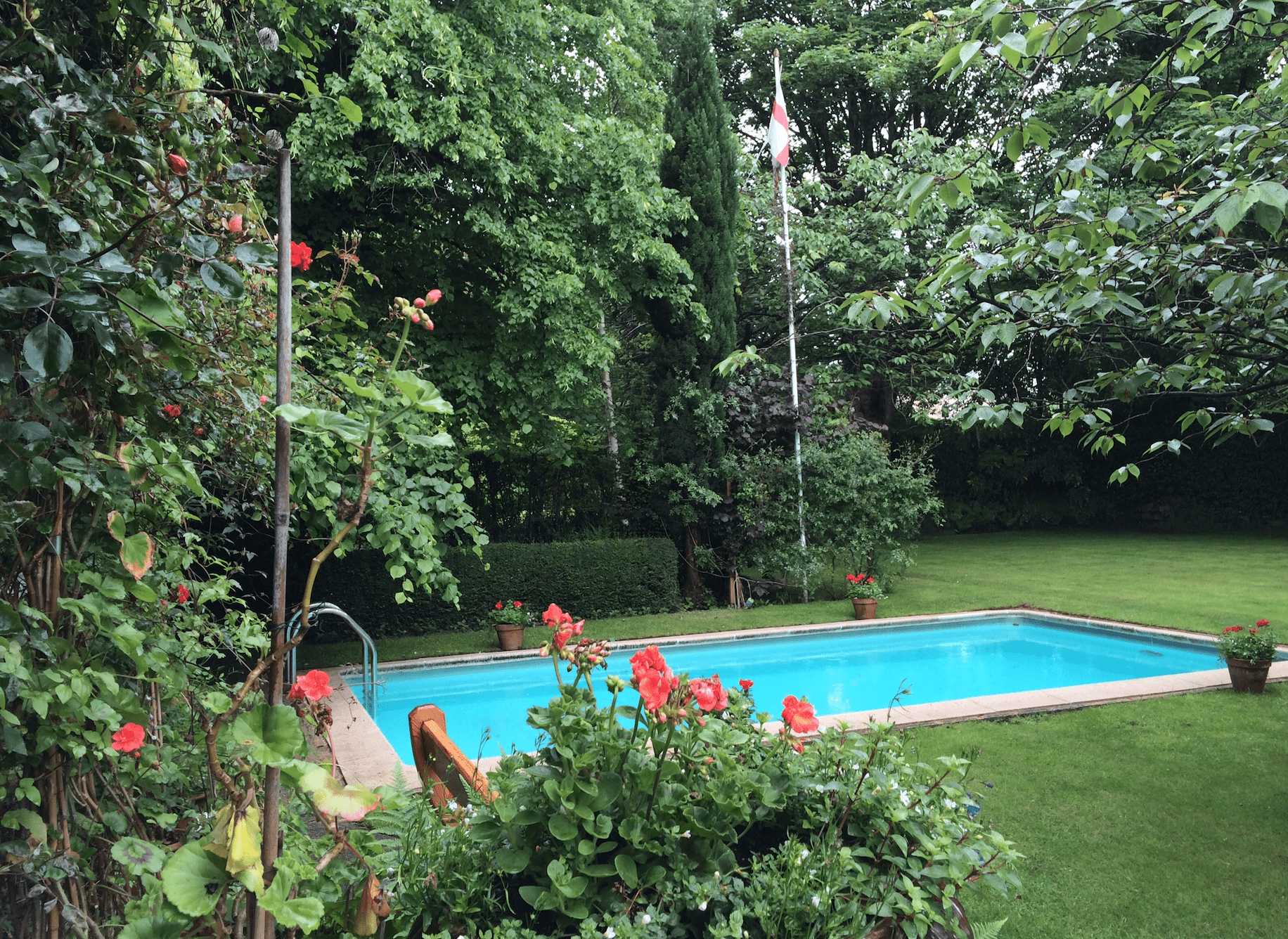 Dear Ladies,
I apologise for the non-appearance of the June Newsletter. As some of you may know I have been laid up with a back injury since the 27th June and have found great difficulty in sitting at my computer. However, I am pleased to say that with the help of strong painkillers and the wonderful administrations of my physio, I am now able to sit at my desk once again. So, almost normal service has been resumed!
News of AGM and Committee for 2023/24
At the Annual General Meeting held on 26th June, at which 28 members were in attendance, the committee for the forthcoming year, 2023/24 was approved as follows:
President – Mrs Carole Tabbron
Vice-President – Mrs Gillian Lydon
Hon. Secretary – Mrs Gillian Roche
Hon. Treasurer – Mrs Angela Robinson
Hon. Membership Secretary – Mrs Margaret Bradbury
Hon. Minutes Secretary – Dr Diana Wetherill
Other Members – Mrs Candace Arber, Mrs Janet Herbert, Mrs Tina Irving, Mrs Anne Mark, Mrs Moira Wallace and Mrs Jean Williams.
The minutes of the AGM will be distributed in due course
********
Message from President Carole
As the continuing President, I would like to express my thanks to all those members who voted for me to continue in the role for another year. I am very touched by your continued support and I will do my best to justify your faith in me in the coming year.
This has been an interesting year with a wide variety of events ranging from the monthly coffee morning at the Lawnswood Arms, which is proving to be a most popular addition to the annual Calendar. In the Autumn term, we had our traditional Harvest Lunch, a most interesting talk on Lawnswood Cemetery and a very enjoyable Christmas Lunch. In the spring term, we had a visit to the Special Collections of the Brotherton Library, followed by a visit to the Marks and Spencer Archives (see also home page)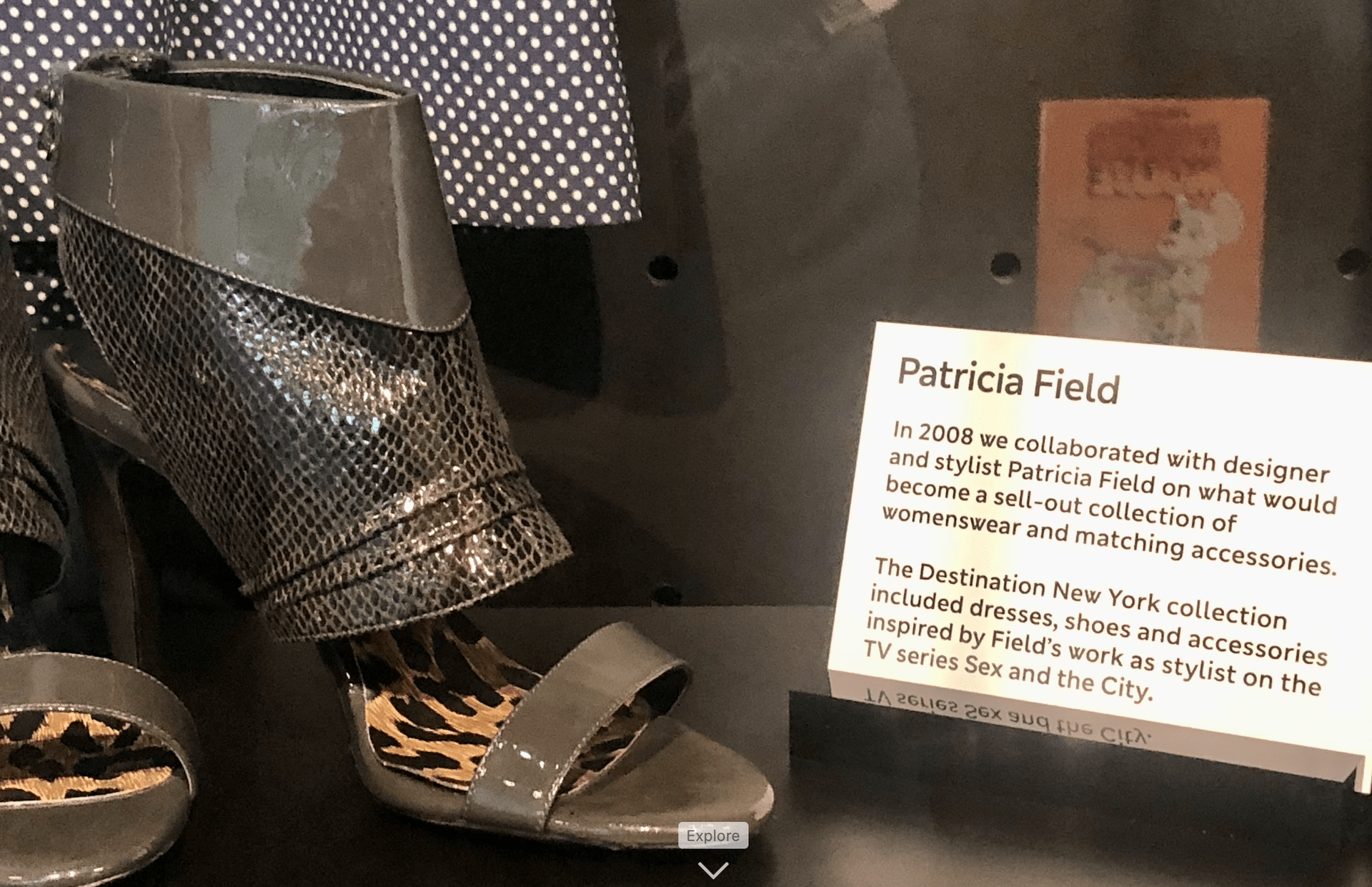 and a very special Coronation Lunch/Spring Carvery lunch. In the summer term, we had a very entertaining talk on memories of the 1960's which was enjoyed by all.
As we look ahead to the new academic session, I detail some dates for your diary.
Dates for your diary
Tuesday 8th August at 10.30 am at the Lawnswood Pub/Restaurant, Otley Road, Adel.
The next event scheduled over the summer is another Informal coffee morning at the Lawnswood Arms Hotel on Otley Road. (See home page).
As usual, this will be a 'drop-in' session for which there is no charge. Coffee/Tea and other drinks are available to purchase and for those who wish to stay on and have lunch afterwards this also can be purchased, again at own cost.
For those who do not know the Lawnswood, it is a very friendly and welcoming Pub/Restaurant and we will have sole use of one section of the dining room. There are no steps to this section of the dining room. There is plenty of parking with a number of blue badge spaces.
As this is such a popular event in the calendar, we have booked additional dates for coffee mornings on Tuesday 12th September and Tuesday 10th October.
Do please put these dates in your diary.
Harvest Lunch – Wednesday 20th September at 12.30pm for 1pm
The annual Harvest Lunch will take place on Wednesday 20th September at the Headingley Golf Club. As usual, the lunch will consist of a selection of sandwiches and cakes plus tea or coffee. Inevitably, costs have risen this year, however the committee has taken the decision to subside the lunch (as discussed at the AGM in June) and therefore, on this occasion, we have been able to keep the costs down to £10 per head (the same as last year).
Please note that it may not be possible for us to subside every event throughout the year but we will do our best to keep costs to a minimum wherever possible.
Talk by Robert Gee – 'A History of Pies'
Thursday 16th November 2023 at 2pm at the Headingley Golf Club.
Robert will talk us through the unusually interesting history of Pies and as an added bonus there will be a free Pie raffle during the afternoon !
A Flyer for this event will be sent out after the Harvest Lunch but in the meantime, do please put the date in your diary.
********
In the August newsletter we hope to have more details of other events we have managed to arrange for the rest of the Autumn term so do watch out for the newsletter in your inbox.
********
News of Members
I have heard news of the following members.
From Gillian Roche.
I heard this week from Mary Lance that sadly Margaret Williams had died peacefully on 8 June. As you may remember she had moved to Hove to be nearer her daughter Rose. The funeral will be in Brighton but there is to be a memorial service in Leeds later in the year.
Margaret was ULLC Secretary in 1988/89 and President in 1994/95.
Gillian writes also -
Margaret Bradbury and I represented the Club at June Woodhead's funeral at St Giles Church on 27 July. It was a small gathering but I was so pleased that we had been able to provide some information for the eulogy, which came from the University Archive and from our members who had known June when she was the Registrar's Secretary. She was fondly remembered by all those who had known her.
I am pleased to say that I have not heard from any other members and am assuming that 'no news is good news'!
********
Reports from the Groups.
From Book Group 1
We met at Gill Lydon's this month to discuss A Town Called Solace by the Canadian writer, Mary Lawson. (It must be admitted that at least one of us kept calling it A Town Like Alice, though knowing full well it was a quite different book!)
Siân introduced us to the author, a woman of our age, whose first novel was published in 2002 to great acclaim. We were reading her fourth, long-listed for the Booker Prize last year. We had all enjoyed reading it, some of us finding it a little slow to get going, but almost galloping through it when we got more engaged in the relationship between the characters, three very different people, all seeking comfort: Klara because of her missing sister, Liam for his broken marriage and Elizabeth for her past. It was most definitely character-driven, we appreciated, and we praised the way Lawson presented the intertwining of her three main personae.
There was a little dissent about whether Klara, the seven-year-old was believable, though Lawson, once a research psychologist and married to a psychologist, won the day. Liam, we thought, was most convincingly portrayed and we liked the way his character developed after his arrival in Solace. Elizabeth and her crime intrigued us, not everyone had guessed what it was. We thought Lawson's description of this friendly, nosey small Northern Ontario town really successful. We were also introduced the benefits of podcasts. Siân and Joanne had both listened to Lawson herself via BBC Books and Authors. Joanne had recorded and played back for us an excerpt from the Lawson interview. We are all converted.
Our read for July is a memoir by V&A's Fashion Curator, Claire Wilcox. She calls the book – Patch Work: A Life Among Clothes.
From Book Group 2 (from the AGM June 2023)
Post Covid the meetings of the Second ULLC Book Group have settled back to regular discussions on the last Thursday of each month. Our membership has been restored to nine with the welcome addition of Dr Diana Wetherill. Sadly, this is the maximum number we can comfortably accommodate at each meeting.
We have been meeting since January 2018 and now, halfway through our sixth year, we continue to read an eclectic mixture of books each chosen by a member who then gives a brief introduction at the relevant meeting. We usually aim to read at least one classic a year. After each meeting a summary of the discussion is circulated to the members along with any administrative details. Although these are intended for a limited audience, an edited version of these is now published in the monthly newsletter and does give a flavour of our discussions.
A complete list of the books discussed since January 2018 is available from Christine Roy.
********
Words of the Month.
As space permits this month, I am continuing the Words of the Month section after several months' absence. All the words are 20th century and intended to help those with young people in the family, or not, to keep up to date with some recent jargon.
Plandid: A photograph posted on a social media site that is designed to look as though the subject was unaware it was being taken.
Kittenfishing: Exaggerating your positive qualities in an online profile
Thrisis: Emotional turmoil suffered by 30-somethings
Peng: Very attractive
********
I hope you have enjoyed reading this newsletter. The next newsletter will be sent out on 31st August. If you have any items for inclusion, please could you let me have them by no later than 28th August.
Take Care and Keep Safe
Carole
Monthly Newsletter - May 2023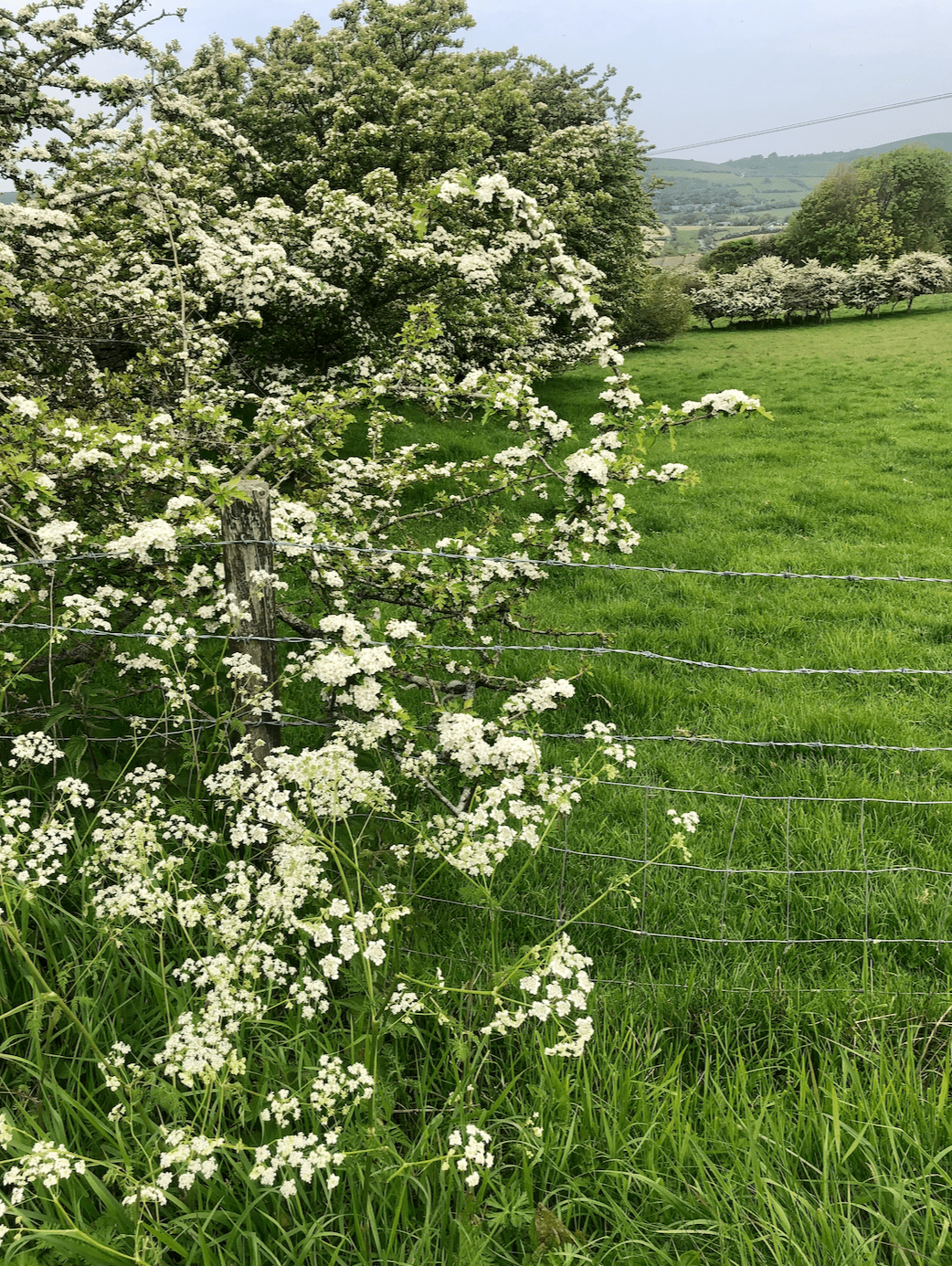 Welcome to the May edition of the monthly newsletter.
News of Members.
I haven't had any news of members' illnesses and I hope that this means that everyone is keeping well and looking forward to the summer and, hopefully, the continuation of the better weather.
However, to all those members and their families who are having some problems, we send our very best wishes for speedy recoveries and good outcomes.
Forthcoming Events
'Preserve Your Memories – Charting the Sixties'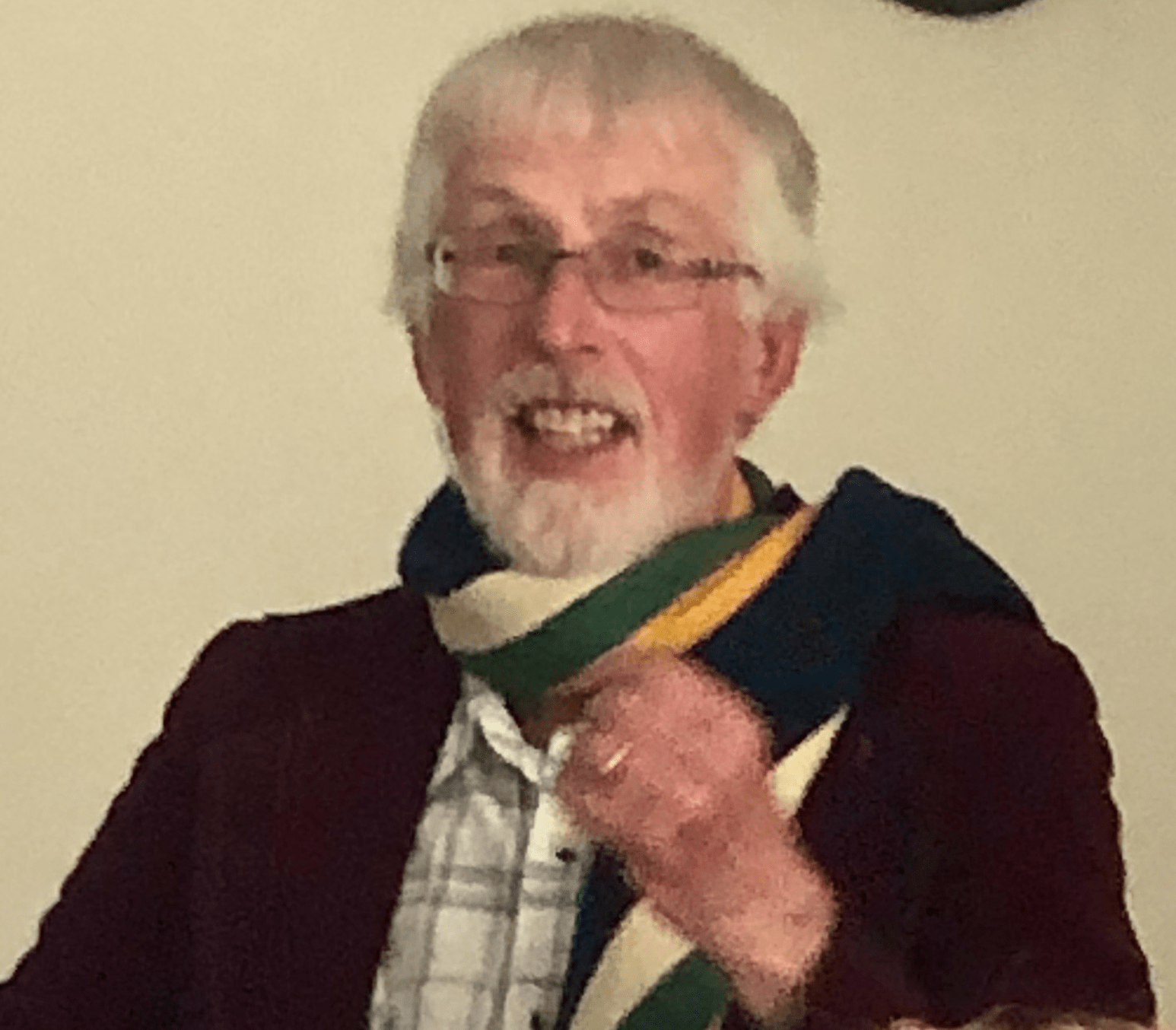 This talk by Malcolm Johnson (see above wearing his "Kinks'jacket" and "Paul Simon scarf") takes the form of exploring the history, culture and music of the 1960's and will be held at:
Headingley Golf Club on Thursday 8th June at 2pm.
No doubt this will bring back lots of memories for us all and, as many members know, Malcolm is a very entertaining, and informative, speaker. It promises to be a very good afternoon. The cost is £7 per person to include refreshments and is payable on the door.
We have had a very good response, however, for catering purposes, places MUST be booked in advance. If you have not booked your place, please get in touch with Gillian Roche before attending to see if there are any places left. Details are on the flyer and booking form which were sent out earlier in the month.
Informal Coffee Mornings
The next Informal Coffee Morning is to be held at the Lawnswood Arms on Tuesday 13th June at 10.30am as before. There is no need to book in advance so do 'Drop-In' if you can.
As the Coffee Mornings continue to be popular, we have booked for the second Tuesday in each month until the end of the year, with the exception of December, when the meeting will be on the first Tuesday (5th).
Annual General Meeting
The Annual General Meeting of the Club will now be held at the Headingley Golf Club at 2pm on Monday 26th June. To ensure that the meeting starts on time, members are requested to arrive at 1.45pm.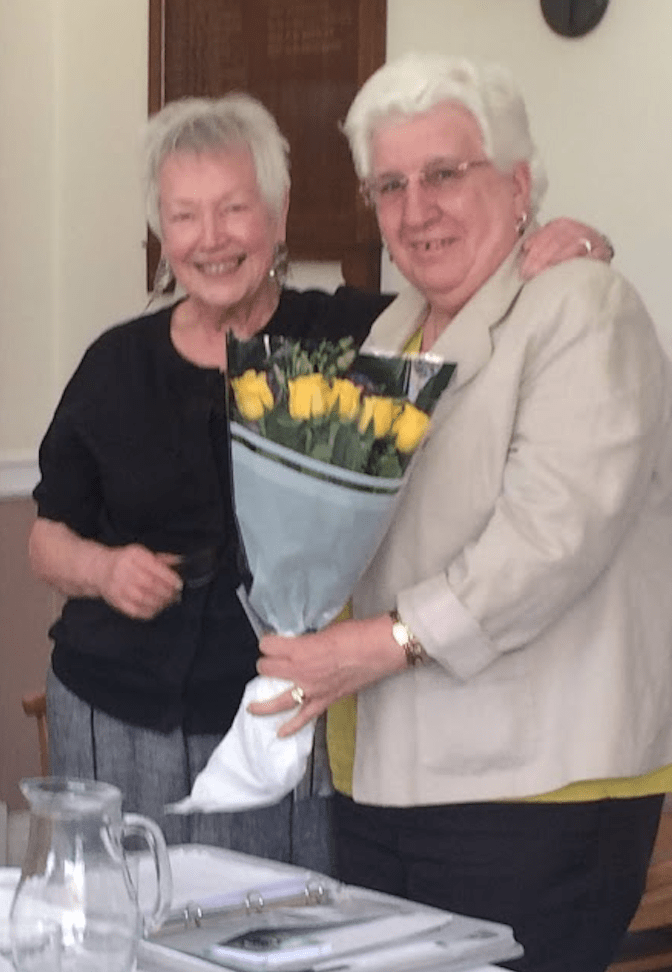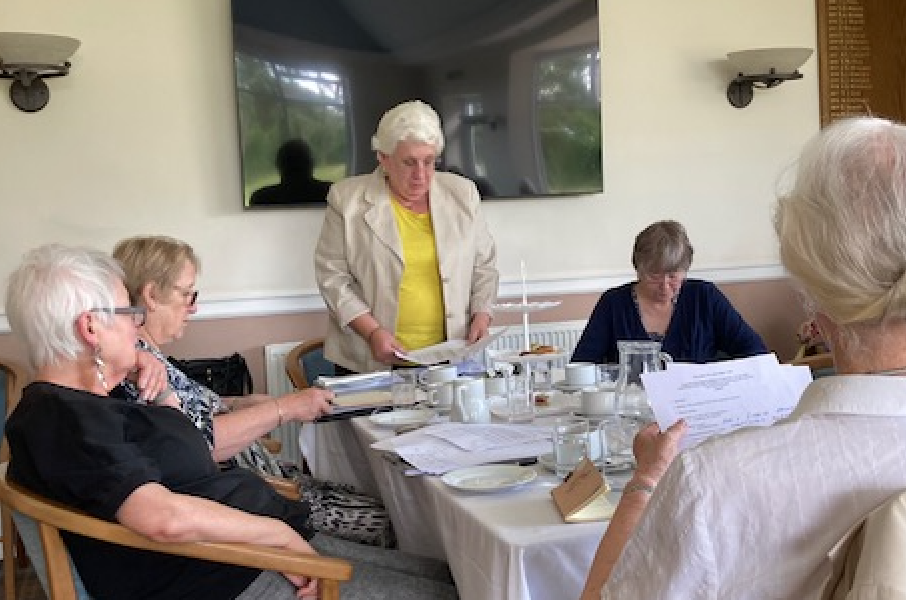 Further details and a formal invitation will be sent to all members two weeks before the meeting
Annual Subscriptions
At a recent committee meeting, the issue of the Annual Subscription was discussed and this item will be raised at the AGM on 28th June.
News from the Groups
I do know that Book Group 2 met on 25th May to discuss 'The Leopard' by Tomasi di Lampedusa but I have not received any reports from them or the other groups for this month, which I suspect is because of the many bank holidays which have played havoc with arrangements. Normal service will be resumed in the near future!
Gillian Roche has received the following invitation from Rhiannon Lawrence-Francis, the Curator of the Special Collections of the Brotherton Library.
Rhiannon writes, I wanted to extend an invitation to members of the University of Leeds Ladies' Club to join us for the launch of our latest exhibition on Thursday 29 June.
The exhibition explores the creative beginnings of Charlotte, Emily, Anne and Branwell Brontë – from little books produced as children to poetry manuscripts and rare first editions of their most celebrated works.
This really is a once-in-a-lifetime opportunity to see these items – from the British Library, the Brontë Parsonage Museum, and our own collections - all gathered together in one place.
For those who enjoyed our visit to the library in March, and for those of us who had to miss the occasion, details of how to book your place are on the following link. There is no charge for the event but places MUST be booked in advance via the link.
https://library.leeds.ac.uk/events/event/1903/galleries-events/593/exhibition-opening-becoming-the-bront-s
This promises to be a most interesting event and we are very grateful to Rhiannon for including us in the invitations. I hope as many members as possible will be able to attend and to support Rhiannon and all the team at the Special Collections in their work.
And Finally...
The next newsletter will be sent out on 30th June. If you have any items for inclusion, please could you let me have them by no later than 28th June.
I hope you have enjoyed reading this newsletter.
Carole
Monthly Newsletter - April 2023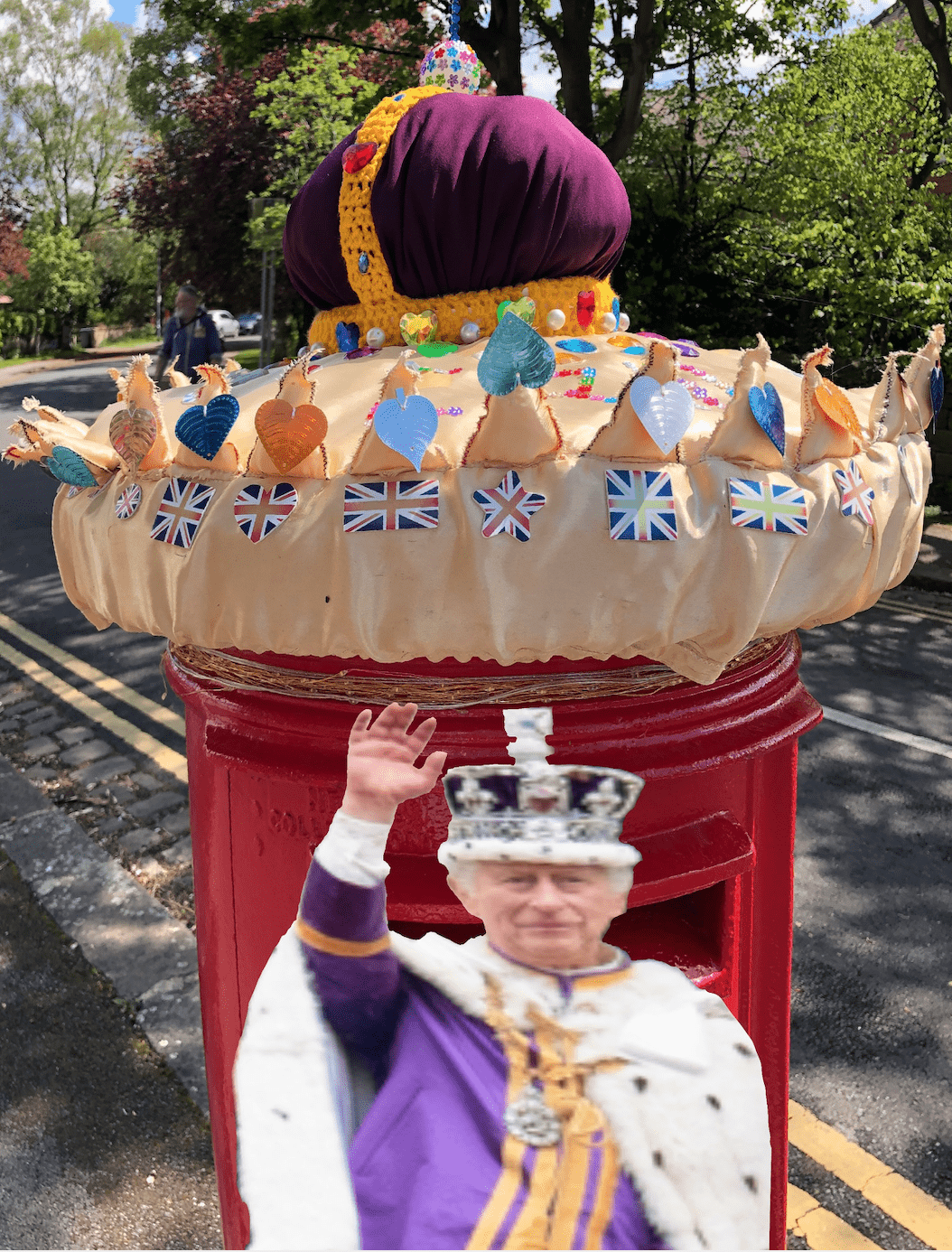 Dear Ladies,
I hope that you are keeping well, have had an enjoyable Easter holiday and are looking forward to the celebrations, and extra bank holiday, for the Coronation of King Charles III.
On Sunday 30th April we held our celebratory lunch in honour of the Coronation at which 51 members and guests were present. We enjoyed a splendid three course carvery lunch at Headingley Golf Club which included the official Coronation Quiche. This was pronounced to be delicious by all who tried it. I hope that all who attended enjoyed the occasion, with or without the quiche.
As we now enter the new Carolean Age we send our congratulations and our good wishes to his Majesty King Charles III and Queen Camilla for a long and happy reign.
********
As we enter May we have the following events arranged:
Forthcoming Events
On Tuesday 9th May from 10.30am onwards, we have our usual Informal Coffee Morning.
This will be held at the Lawnswood Arms on the Otley Road as before and we hope as many members as possible will be able to attend. As this is a drop-in session no payment is required in advance, just pay for what you have on the day.
Please note also that the June coffee morning will be held at the Lawnswood Arms on Tuesday 13th June at 10.30am
********
Thursday 8th June 2023 at 2pm – 'Preserving Your Memories' - Charting the 1960s
This is a talk by Malcolm Johnson on the aspects, styles and history of the 1960s and will be held, as before, at Headingley Golf Club.
Malcolm is very well known as a speaker in Leeds and the surrounding area and for those of you who have had the pleasure of hearing one of his talks before, you will know that he is not only very informative but also very entertaining.
The afternoon will start at 2pm with tea/coffee and a cream tea.
Guests are welcome and a Flyer advertising the event, together with a booking form, will be sent out separately to this newsletter, so watch out for it in your inbox in the next couple of days. Places are limited to a maximum of 40 so, if you wish to attend, we recommend early booking to avoid any possible disappointment.
********
Annual General Meeting
We have booked the TV lounge at Headingley Golf Club for the afternoon of Wednesday 28th June from 2pm for the Annual General Meeting.
Further details of the meeting will be sent out at the beginning of June.
*******
Garden Group
Heather Harrison has sent me the following report of the recent meeting of the Garden Group.
At this month's meeting we considered a variety of topics. Joanne Fox raised the subject of the wisdom and experience of ancient trees, lost as the result of either natural effects or the chainsaw. Research into this is ongoing and we hope to learn more. At this stage I begin to understand why a tree should be hugged.
We also looked at a report on the use of 'wool logs' rather than imported coconut husk to help in the restoration of peatland. Four Upper Wensleydale farmers have donated wool to the Yorkshire Peat Partnership, which includes the National Park Authority, for this trial. One farmer involved said that the use of fleeces in this way could benefit peatland and farmer. He said his last payment for 500 fleeces was £35, equal to the cost of sending the wool to the depot. If it is shown that wool logs are as effective as coconut husk in holding back water, allowing the restoration of peatland, the fleece value would rise as the environment benefits. We wait for further reports.
********
Book Group
I have received the following report from Christine Roy about the April meeting of the Book Group 2.
Our book this month was Golden Child by Claire Adams which gave rise one of our most interesting and detailed discussions. Difficult to summarise but here goes. I think it is correct to say that nobody actually enjoyed the subject matter, the dreadful dilemma of whether to use the money to free Paul, the twin thought of by all as "retarded", or to keep it to fund Peter's education and liberation from the poverty stricken, corrupt life of Trinidad. I think the main division between us was that some thought the subject matter just too harrowing, while some of us thought that, however upsetting, it might be seen as part of the role of a novelist to make us confront such ideas. I found one of the most harrowing aspects was that, in fact. for the father, Clyde, there was no dilemma; he remained fixed in his determination that the money was for Peter, the Golden Child. Towards the end, however, we do realise the emotional toll this had taken on him. We did all agree that the book is beautifully written with excellent descriptions of the natural world, especially as seen through the eyes of Paul. Actually, this led to some discussion of whether it is Paul rather than Peter who should be perceived as the Golden Child. We also discussed the other characters and the depiction of Trinidad in (we think) the seventies – and thanks here to Tina for her first-hand descriptions of the country. This is only a snapshot of all we covered and I have tried to be fair to all.
Anne had given her apologies in advance.
Thanks to Val for introducing the book and to Tina for hosting us – and for providing a deliciously interesting pomegranate cake.
********
And finally!
I have heard from the Cottage Road Cinema that the next 'Senior Screening' will be on Thursday 4th May at 2pm
and will be the newly released film,
The Unlikely Pilgrimage of Harold Fry' starring Jim Broadbent and Penelope Wilton.
The synopsis is –
Harold Fry is an unremarkable man who has made mistakes with all the important things: being a husband, a father and a friend. And now, well into his 60s, he is content to fade quietly into the background of life. Until, one day – Harold learns his old friend Queenie is dying. ...
I read the book some time ago and thought it a delight so I do hope that the film lives up to the promise of the book. If any members choose to attend the screening, I hope that they enjoy the occasion. I would be very pleased to have any feedback you wish to send me.
********
The next newsletter will be on 31st May. If you have any items for inclusion, please could you let me have them by no later than 28th May.
I hope you have enjoyed reading the newsletter and I hope to see you at some, or all, of the forthcoming events.
Carole